American Blackjack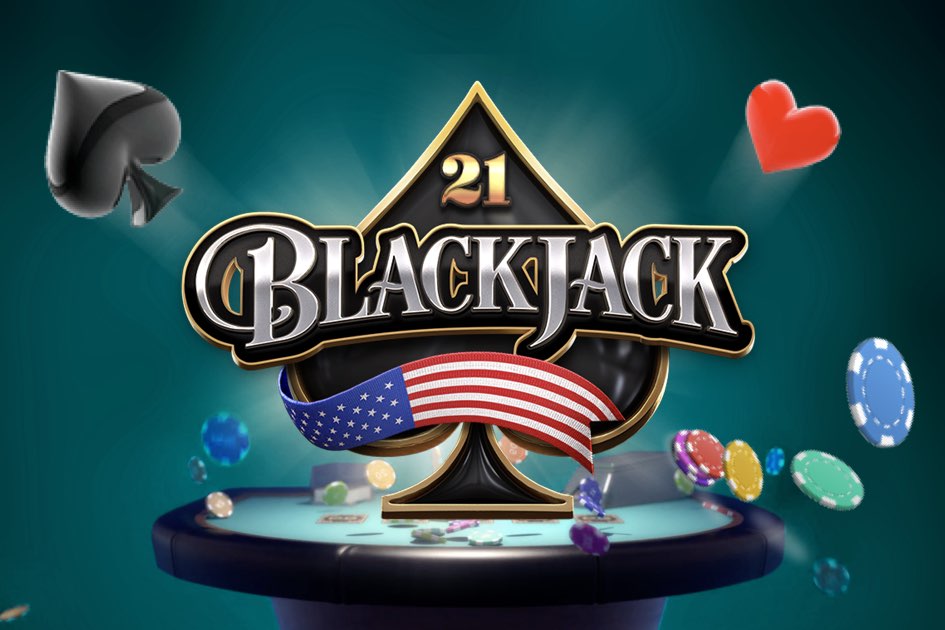 American Blackjack takes the timeless card game and puts an American twist on proceedings. Hit, split, double, or stand – the choice is yours in this fantastic online version of Blackjack, available to play right now at Lottomart Games! The game features fluid gameplay, engaging animations, and lively sounds, all of which help to create the ideal environment for a traditional game of American Blackjack. Now's your chance to see if you can surpass the dealer and score 21!
American Blackjack Game Details
RTP (Return to Player):

99.60%

Min / Max Bet:

$0.20 / $400.00

Hit Rate:

1 in 2.0

Volatility:

Low

Auto Play:

No

Diamonds per $:

Min. 0
Features Blackjack, Card Game, Double, Insurance, Single Player, Single-seat, Split, Blackjack, Card Game, Double, Insurance, Single Player, Single-seat, Split
American Blackjack Online Game Overview
This online game is American Blackjack in its purest form. You don't have to worry about learning any new rules or watching out for any confusing features. If you're simply searching for a way to play the American version of Blackjack without any added bells and whistles, this is the title for you! Starting the game is as simple as placing a bet. As for how much you want to stake, this is dependent on your budget and playstyle. Although with the betting range starting from just $0.20 per game and going all the way up to $400, there's something to match every player's preference. When the bet is made, and you press the button to continue, your initial two cards will be dealt by the dealer. With these two cards, you have to try and score 21 – or as close to it – via the numerical value achieved with the cards. As for the value of each card, the number cards (2-10) have the same value as the number they display, an ace is either 1 or 11, and face cards are 10. A 10-value card paired with an ace will result in Blackjack (aka 21). However, if you don't manage to achieve this with your first two cards, standard play dictates you either have to hit or stand. A 'hit' means you receive another card from the dealer. 'Standing' is where you stick with the cards you have. If you stand, this is the safe pick where you are guaranteed to have a hand to go against the dealer. If you hit, you could end up with a stronger hand – but there's also the potential to bust your hand. You can continue asking for more cards as long as you don't go beyond 21. For added strategy, American Blackjack also features other betting options such as double, split, and insurance. With a 99.60% Return to Player (RTP), there's a minimal edge to the house when playing this game.
Highlights of the game
Classic Gameplay – If you want to enjoy classic American Blackjack, you've come to the right place. This game delivers a traditional experience for those playing online.
High RTP – With an RTP of 99.60%, American Blackjack is among the best casino games with the lowest odds of the house winning.
Sophisticated Design – There's nothing flashy about the game's design. However, it is crafted in a sophisticated and minimalist fashion, ensuring the gameplay remains the primary focus.
American Blackjack Differences
If you're familiar with Blackjack or have browsed our gaming collection, you may have noticed there is also a European blackjack variant. While both games are generally the same, there are some differences between the two. The biggest difference is found with the hole card. There is no hole card involved in the European version of the game. However, in American Blackjack, a hole card appears when the dealer dishes out their two cards. One card is visible for the player to see, while the other, aka the 'hole' card, remains face down. Splitting and doubling down also have variances. While European Blackjack only allows you to split like-valued cards of 10 and to only do it once, there's no limit in terms of the pair you split in the American version – plus, you can do this action up to 3 times during a game. As for doubling down, the European variant only allows this when you have a 9-11 card value. American Blackjack allows you to double down with any total.
Play American Blackjack at Lottomart Games
Try and hit 21 by playing American Blackjack at Lottomart Games today! If you're a new customer, you can receive up to a C$1200 deposit match after making your first deposit. (T&Cs Apply. 18+ Only. Please gamble responsibly.)
View full 100% Games Welcome Bonus 1 Terms and Conditions →