Sapphire Roulette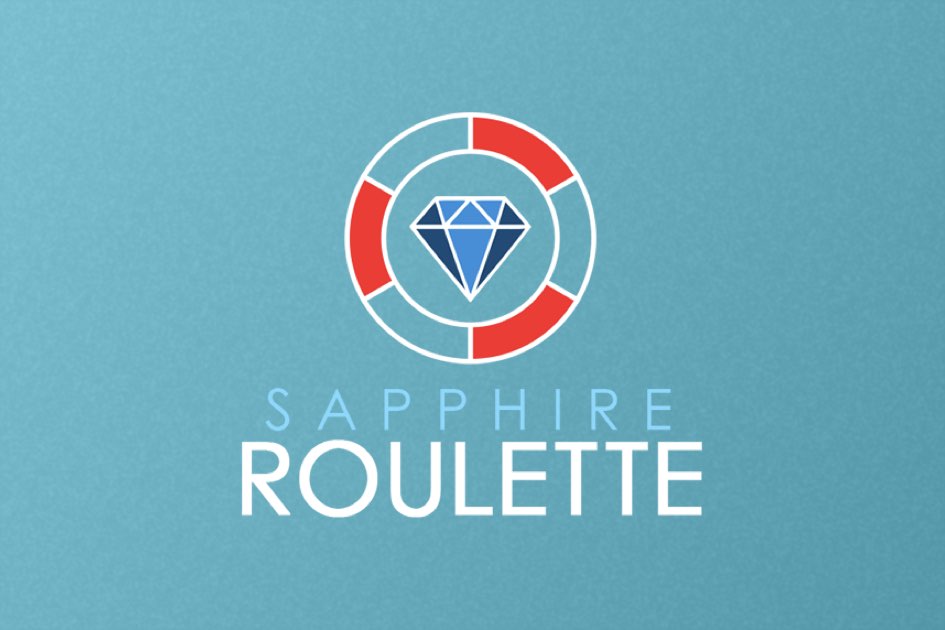 Enjoy a more sophisticated gaming experience with Sapphire Roulette at Lottomart Games! Based on traditional European roulette, this title is a slick, faithful adaptation of the casino classic. A range of betting options are presented, including neighbors and racetrack bets, to give players added variety from their roulette experience. Add in a low house edge and fantastic design, and there are various reasons to go with Sapphire Roulette as your online roulette game of choice. All that's left to decide is to play it safe with a bet on red or black or push the boat out and trust your lucky number to land!
Sapphire Roulette Game Details
RTP (Return to Player):

97.30%

Min / Max Bet:

$1.00 / $250.00

Hit Rate:

1 in 2.1

Volatility:

Low

Auto Play:

Yes

Diamonds per $:

Min. 0
Features Racetrack Bets, Roulette, Side Bets, Tableau / Stats, Single Player
Sapphire Roulette Online Game Overview
If you already have experience with the European format of roulette, you'll be aware of what Sapphire Roulette has to offer. This online game keeps the action traditional. You won't face flashy visuals, different gameplay mechanics, and confusing rule changes. Even though there are additional betting options with racetrack bets, the classic roulette experience is retained with Sapphire Roulette. To begin, place bets on your chosen selections. With the betting rate ranging from $1 to $250 per selection, there's enough variance to suit the preferences and playing styles of every player. Once you have made your selections, press the button to spin the wheel. Then it's a case of playing the waiting game as you watch the ball dance around the roulette wheel, waiting for it to drop into one of the 37 designated pockets. The Return to Player (RTP) for Sapphire Roulette is 97.30%, which falls in line with other European roulette varieties. With that said, the RTP is dependent on the betting options chosen. For instance, there's a greater likelihood you'll win betting on black/red (1:1) than on a specific number (35:1). While it doesn't change up the formula in terms of mechanics, Sapphire Roulette stands out in terms of its presentation and fluid gameplay. The visuals are bright and crisp, and everything functions seamlessly – whether you're playing on a desktop or a mobile device.
Highlights of the game
Iconic Roulette Action – Sapphire Roulette sticks to the tried-and-tested formula, which equals legendary roulette action for you to enjoy.
Slick and Clean Design – The game's modern, clean design ensures the game is both easy to play and easy on the eyes.
Racetrack Betting – More betting opportunities are presented due to the inclusion of the racetrack
Racetrack Betting
In Sapphire Roulette, you will see the racetrack on the left-hand side of the table. The racetrack isn't entirely uncommon in the world of online roulette, but it doesn't always make an appearance. Even if you're an experienced roulette player, it can be confusing when you come across the racetrack for the first time. The racetrack takes its name because it resembles the shape of a standard racetrack. The racetrack lays out all of the roulette wheel's 37 numbers by putting them in the same order as the wheel. This acts as a visual representation of what the racetrack is used for: additional betting options. While these betting options can differ in name and type depending on the roulette game, for Sapphire Roulette they are:
Tiers: The Tiers bet is used to effectively cover almost one-third of the roulette wheel. The 12 numbers covered are: 27, 13, 36, 11, 30, 8, 23, 10, 5, 24, 16, and 33. This might seem an odd combination, but they cover an entire section of the wheel. The 12 numbers are covered by six even bets, with the chances of success being 32.4%
Orphans: This bet covers the following numbers: 1, 20, 14, 31, 9, 6, 34, and 17. Five bets are made to cover these. Split bets are made on 6/9, 14/17, 17/20, and 31/34, and a single bet on 1. Bigger wins are delivered if you land 1 and 17 (which is featured in two split bets), while the chance of winning is 21.6%
Neighbours: This involves picking whatever number you want, and this is joined by a further two numbers on either side (aka the neighboring numbers). One chip is placed on each number, and the chance of winning is 13.5%.
Zero: This bet covers 12, 35, 3, 26, 0, 32, and 15. Four chips are used to cover the seven numbers, with a single chip placed on 26. The chance of winning is a shade under 19%.
On Sapphire Roulette's racetrack, these betting options are highlighted by lines that section out which segments they represent.
Play Sapphire Roulette at Lottomart Games
Spin the wheel and play Sapphire Roulette now at Lottomart Games! New customers receive a deposit match of up to $1200. (T&Cs Apply. 18+ Only. Please gamble responsibly.)
View full 100% Games Welcome Bonus 1 Terms and Conditions →