European Blackjack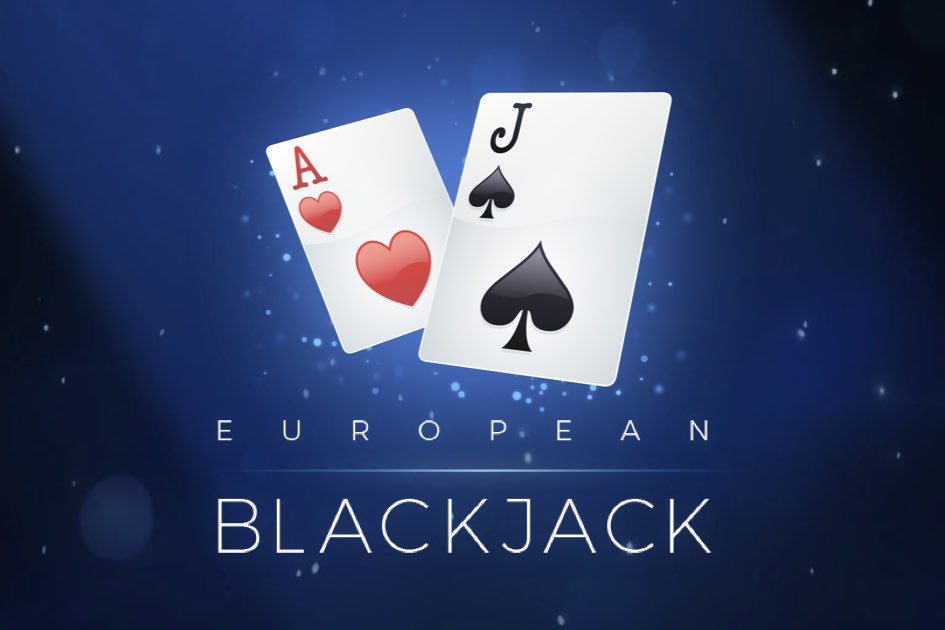 European Blackjack Introduction
If you want to try your hand at the most traditional of casino games, look no further than European Blackjack. Hit, stand, split, or double down – the choice is yours as you attempt to reach 21 and beat the dealer!
European Blackjack Game Details
RTP (Return to Player):

99.60%

Min / Max Bet:

$1.00 / $200.00

Hit Rate:

1 in 2.3

Volatility:

Low

Auto Play:

No

Diamonds per $:

Min. 0
Features Blackjack, Card Game, Double, Insurance, Single Player, Single-seat, Split
European Blackjack Game Background
European Blackjack is the brainchild of Ipswich-based Switch Studios, which develops all of Microgaming's online table casino games. In developing European Blackjack, the studio aimed to recreate and enhance the feel of playing in a land-based casino - so the title features fast, simple gameplay combined with appealing aesthetics. With no live dealers overseeing the games or other players taking turns, everyone can play at their own pace. Other examples of the studio's body of work when it comes to recreating popular table games in a virtual space include American Roulette and European Roulette.
European Blackjack Game Design
Switch Studios has created something special with this online table game. European Blackjack features a slick, minimalist design that ensures that all of the card action remains at the forefront. Load up the title to see a virtual rendition of a classic blackjack table complete with blue baize and several options/symbols mapped across the bottom and right-hand side of the screen. Players can experience exciting sounds, animations, fluid gameplay, and traditional action with European Blackjack. See if you can land 21 and beat the house!
European Blackjack Mobile
As with any title on the Lottomart site, European Blackjack works seamlessly on both desktop and mobile devices in either landscape or portrait views via a stable and secure WiFi connection or sufficient mobile data.. Providing all of these different playstyles ensures our European Blackjack title can match players' preferences.
European Blackjack Rules
Quick Summary
The main aim of European Blackjack is to defeat the dealer by possessing the superior hand. This is achieved by having a hand with a higher score – as long as it doesn't exceed 21. If the dealer's hand matches yours in terms of score, the game will be judged as a push. The result: your initial bet is returned in full without any adjustment. In faithfully recreating the classic card game, European Blackjack incorporates all of the features you'd expect from this classic card game. Along with the standard mechanics like hitting and standing, you can also split, double down, or opt for an insurance bet depending on your hand.
How To Play
The game is played with two standard decks of 52 cards. The game begins when you place your bet. Once a bet is made, the dealer will dish out two cards. In European Blackjack, the objective is to beat the dealer's hand with a higher numerical value without going above 21 and busting your hand. Players lose the round if they exceed 21 or if the dealer has a better hand.
Additional bets, however, can be made during a hand. These additional bets are accessible depending on certain criteria and comprise splits, double downs, and insurance.
The hope is to achieve Blackjack (21) with the first 2 cards. This is done by hitting an ace (11) and a 10-value card (a 10 or face card). If this isn't done, players are given the option to stick or hit. Players who stick keep the two cards they have. If they hit, players get an additional card. This will either enhance your hand's value or bust it. You can keep 'hitting' for more cards until you bust.
Bet Types
Different additional betting options based on the European rule set are available in this casino game in the form of splits, double downs, and insurance; there are no fancy features or rule changes added to the mix here. Rules such as insurance, doubling down, or splitting pairs also adds further strategy to European Blackjack.
Double Down
Players can double down on their first two cards so long as they're part of a hard hand with a value of 9, 10, or 11. Hard hands don't contain Aces unless it has a value of 1 instead of 11. Players who double down are dealt one card. It's not possible to double down after a split. Double down bets are equal to a regular bet amount.
Splitting
Players can split two cards with the same denomination to create two hands instead of just one. Players are then dealt a new card for each hand. Players can only split once per game. The split hands are completed before the dealer plays their hands.
Insurance
This is a side bet offered to players when the dealer turns up an Ace as insurance against them getting Blackjack. The insurance bet is removed from the table if the dealer doesn't have Blackjack. The insurance bet cost (which is half of a regular bet amount) gets deducted from players' credit balance and the game continues.
European Blackjack Differences
There are two main versions of Blackjack: American and European. Players more familiar with the American type might wonder what makes European Blackjack different. The main difference is the hole card – or lack thereof. In the American version, the dealer receives 2 cards at the start. One card is face up. The other, known as the 'hole card,' is face down.
In European Blackjack, the dealer is only dealt one card (this is done face up). There's no hole card and the dealer only receives their second card once your hand is complete. There are also differences when it comes to doubling down and splitting. In European Blackjack, it's only possible to double down if a card's value is between 9-11, while it's possible to do this with any total in the American version. Players can also only able to split their hand once, and if they have like-valued cards of 10 in European Blackjack, where they can split any pair and do so up to 3 times in American Blackjack.
European Blackjack Summary
Blackjack is a timeless classic table card game that will never go out of fashion. As one of the easiest online casino games to learn and start playing, you can jump right into the action with European Blackjack. With this title, you can enjoy fluid gameplay and an authentic blackjack experience while relaxing at home.
If you enjoy this online casino game, we have a couple of other blackjack titles you might like, including Evolution's no-frills Blackjack and their live version of blackjack, Infinite Blackjack Live.
Other Slots from Switch Studios
Want to see other titles we have on-site? Check out these other table and live games from Switch Studios:
Safer Gaming
This is a real money gambling site. Please always keep your play safe and fun and only bet what you can afford.
European Blackjack at Lottomart Games
Get right into the heart of the action with Switch Studios' European Blackjack game! If you're a new player at Lottomart Games, you can make use of our generous welcome bonus - with a 100% deposit match up to $1200! (T&Cs apply, 18+ only).
View full 100% Games Welcome Bonus 1 Terms and Conditions →