European Blackjack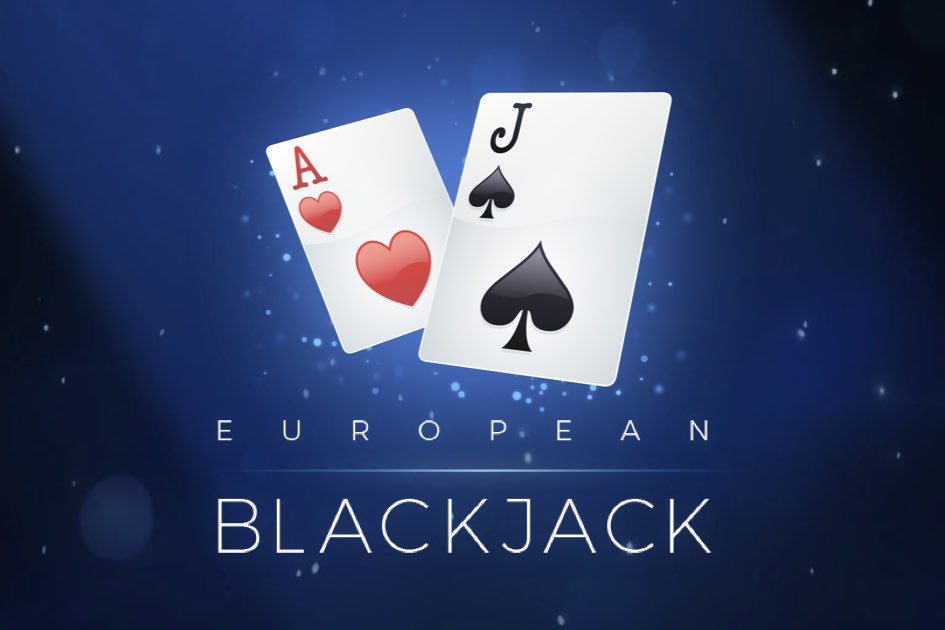 Is there a more timeless casino game than European Blackjack? Whether you want to hit, double, stand, or split, you can play this classic right here at Lottomart Games! Our title features a slick, minimalist design that ensures that all of the card action remains at the forefront. Experience exciting sounds and animations, fluid gameplay, and traditional action with European Blackjack. See if you can land 21 and beat the house!
European Blackjack Game Details
RTP (Return to Player):

99.60%

Min / Max Bet:

$1.00 / $200.00

Hit Rate:

1 in 2.3

Volatility:

Low

Auto Play:

No

Diamonds per $:

Min. 0
Features Blackjack, Card Game, Double, Insurance, Single Player, Single-seat, Split
European Blackjack Online Game Overview
If you have ever played Blackjack before, you will be well-versed in how our online European Blackjack game functions. There are no fancy features or rule changes added to the mix – this is a traditional take on the legendary casino game. The game begins when you place your bet. This can start as low as $1 per round or go as high as $200. This variance ensures there's a betting option to suit all budgets and playstyles. Once your bet is made, the dealer will dish out two cards to you. The aim of European Blackjack is to beat the dealer's hand with a higher numerical value without going above 21 and busting your hand. If you exceed 21 or the dealer has a better hand, you lose the round. The hope is to achieve Blackjack (21) with your first 2 cards. This is done by hitting an ace (11) and 10-value card (a 10 or face card). If this isn't done, you are given the option to stick or hit. If you stick, you will remain with the two cards you have – something wise if you have a high-value combination between 18-20. If you hit, you are supplied with an additional card. This will either enhance your hand's value or bust it. You can keep 'hitting' for more cards until you bust. Rules such as insurance, doubling down, or splitting pairs adds further strategy to European Blackjack. The game's low volatility means winning hands will appear on a regular basis, as does the high Return to Player (RTP) of 99.60%.
Highlights of the game
A Timeless Classic – European Blackjack is a game that will never go out of fashion. With this title, you can enjoy an authentic blackjack experience while relaxing at home.
Fluid Gameplay – European Blackjack is designed firmly with playability in mind. As a result, the gameplay is fast and fluid.
High RTP – The RTP for European Blackjack is 99.60%, meaning there's a minimal advantage – just 0.40%! – to the house. This makes it one of the very best casino games in terms of your odds of winning.
European Blackjack Differences
There are two main versions of Blackjack: American and European. If you're more familiar with the American type, you might be wondering what makes European Blackjack different. The main difference is the hole card – or lack thereof. In the American version, the dealer receives 2 cards at the start. One card is face up. The other, known as the 'hole card,' is face down. In European Blackjack, the dealer is only dealt one card, which is face up. There's no hole card, and they only receive their second card once your hand is complete. There are also differences when it comes to doubling down and splitting. In European Blackjack, it's only possible to double down if your card's value is between 9-11, while you can do this with any total in the American version. You're also only able to split your hand once, and if you have like-valued cards of 10 in European Blackjack, where you can split any pair and do so up to 3 times in American Blackjack.
Mobile-friendly
As with any title at Lottomart Games, European Blackjack works seamlessly on both desktop and mobile devices. It can also be played in either landscape or portrait views. By providing all of these different playstyles, this ensures our European Blackjack title can match the preferences of every player.
Play European Blackjack at Lottomart Games
Have you done enough reading and want to get stuck right into the action with our European Blackjack game? If so, sign up for a Lottomart Games account and start playing instantly. If you're a new customer, make a deposit, and we'll supply a bonus deposit match up to $1200. (T&Cs Apply. 18+ Only. Please gamble responsibly.)
View full 100% Games Welcome Bonus 1 Terms and Conditions →