Europe Millions Scratch Scratchcard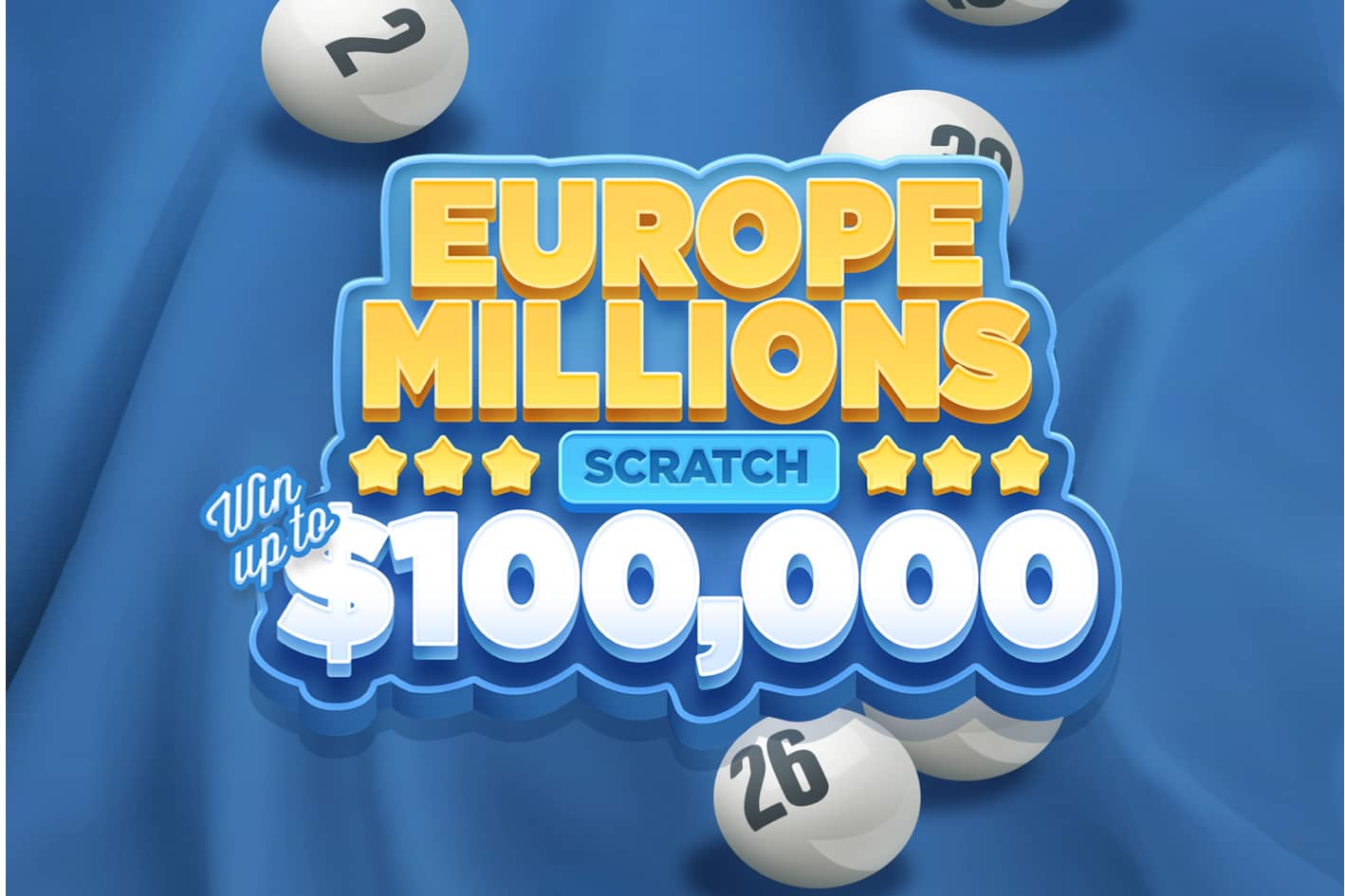 Win up $100,000 on this lotto-inspired scratch! Only $1 per card.
Europe Millions Scratch Preview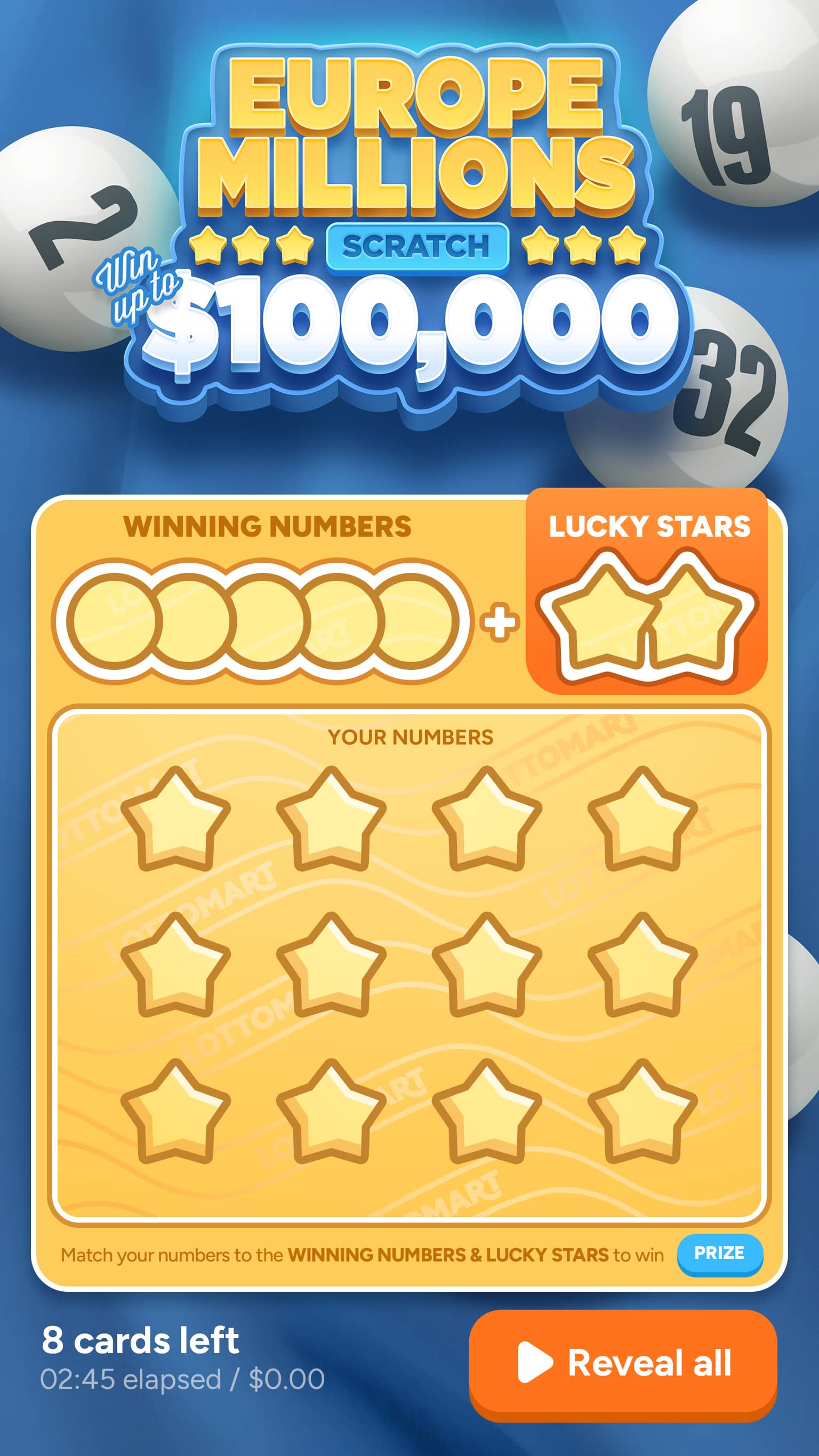 Europe Millions Scratch Rules Summary
1 in 2.11 chance of winning a prize per card
GBP/EUR/USD/CAD 100,000.00 top prize per card
GBP/EUR/USD/CAD 1.00 price per card
Price & prize currency matches your account's currency
71.00% payout (also known as return to player)
Match any of YOUR NUMBERS to WINNING NUMBERS & LUCKY STARS to win PRIZE
Features familiar lotto format of Europe Millions: 5/50 + 2/12
How to play and win
You must reveal all symbols by scratching the coating on YOUR NUMBERS and matching them to the numbers in WINNING NUMBERS and LUCKY STARS.
To scratch manually:
Scratch the game area by pressing, holding, and swiping until the coating has been removed and all symbols can be seen.
Press reveal all to clear the coating and show all symbols.
To scratch automatically:
Set auto scratch switch to on.
Press start to initiate auto scratching.
Each remaining card will auto reveal, show results, and advance to the next card until stopped, the cards run out, or you hit a big win.
Hit stop at any time to prevent advancing to the next card after the current card completes.
To win:
Each time you match one of YOUR NUMBERS to WINNING NUMBERS & LUCKY STARS, the symbols will light up in colour to indicate a match. You must have at least three matches to win PRIZE. Please consult the prize table to see the PRIZE value for each winning combination.
The total win amount is shown at the top of the card. The final total amount won is displayed when the coating has been completely removed.
The order in which you scratch does not matter, but symbol matches must be completely visible to be counted towards a winning combination.
General
All games are subject to Lottomart's general Terms and Conditions.
View full 100% Games Welcome Bonus 1 Terms and Conditions →